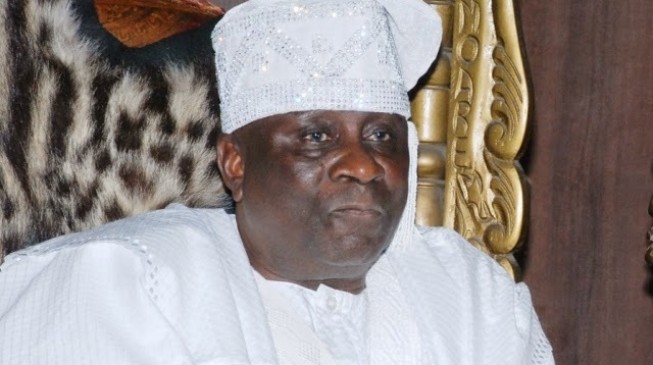 Oba Rilwanu Akiolu  of Lagos, has alleged that  former vice president Atiku Abubakar and the DG of the DSS  Lawal Daura advised former president, Olusegun Obasanjo, to remove him from the Nigerian police force.The monarch said the ex-vice president and director-general of Department of State Services (DSS) were able to convince Obasanjo to retire him because the Police Service Commission (PSC) "is a toothless bull-dog."
Akiolu made this known on Monday at a stakeholders' meeting held in Victoria Island, Lagos.
He said his retirement was a conspiracy by chieftains of the Peoples Democratic Party (PDP) to win 2003 elections in Lagos.
He said in part: "Atiku, Daura and others sat down and advised President Obasanjo that if he wanted to win Lagos in 2003, I should be removed. It was written on paper."
The monarch said the former president "did not know anything about it. He had to send for the Inspector-General of Police (IG) because the then Chief of Staff challenged the plan to retire me.
"For someone to sit at the PSC and determine who retires from the police is unfair. This is not how to run a very efficient and effective police force."
Akiolu was retired from the force in 2002.
Follow us on twitter @newsreportersng